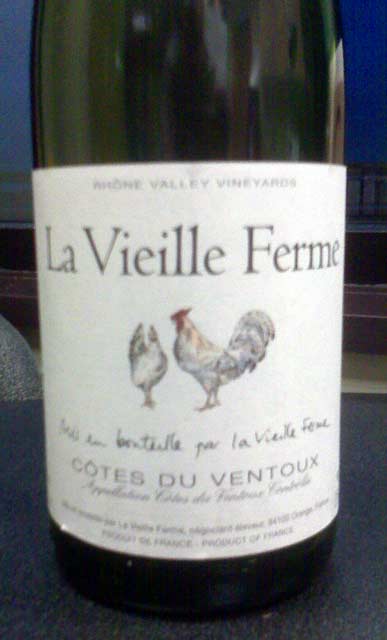 I'm bewildered by the French, but I'm sure they're OK with that.
Mind you, unlike many of my countrymen, I harbor no ill will towards them. I don't think they are cowards. I don't belittle their military history (I've read plenty about the Napoleonic Era, and lots about WWI, where the French did plenty of ass-kicking.) I actually thought they were damn smart to tell George W. Bush to "Va te faire foutre" when W said "are you wit' us or again' us? about Iraq. History will prove them right. Hell, history HAS proven them right! Besides, they are the only world power who has NEVER gone to war against us. We should LOVE the French!
Oh yeah, I Love Pomme Frites!
But despite having their fair language hammered into my brain for four years in school, I can't speak it to save my life; can barely read it; and can only understand it when spoken by drunken Quebecois. Go figure.
I love French Wine though. I wish I knew enough to buy it with confidence, but I don't. 99 times out of 100 you'll see French Wines listed here in the "On Somebody Else's Tab" category because I don't know enough (yet!) to make my choices wisely when zere ees Francais sur la boutille.
This one was just so cheap (well under $10!) that I figured "Que l'Enfer?"
It is a typical Rhone Red, in that is a blend. Shockingly enough the importer put a Yank-Friendly label on the back: 50% Grenache, 20% Syrah, 15% Carignan, 15% Cinsault. It appears to be the "second label" of Chateau de Beaucastel.
It went down well. A nice cheap red. Great for an afternoon or evening. Cheese & crackers. Fruit or snacks. Not really a wine to pair up with a slab o' flesh though.
Might be a good wine for a cheap bachelor to bring to a date. After all, it has a big cock on the label. 😉