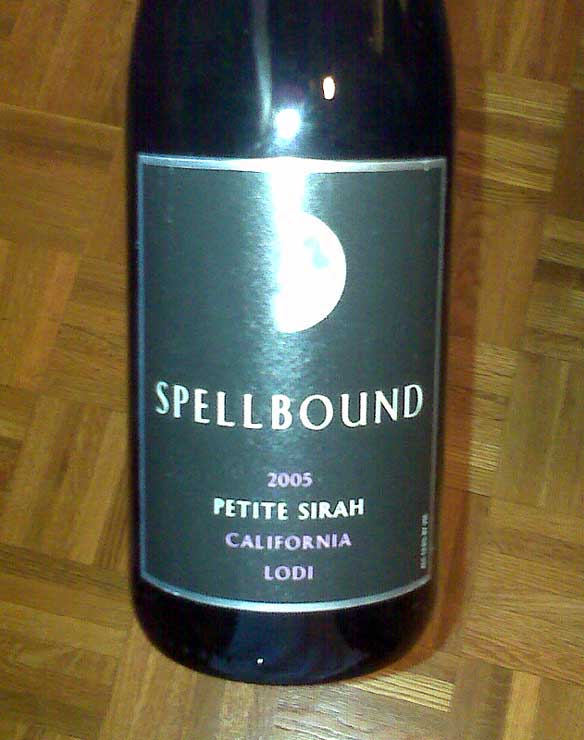 Last night we had a thunderstorm, followed by a huge blood red full moon rising over the hills to the east. Mrs. Barbarian was cooking up some amazing stuffed flank steak things she found somewhere, so I figured nothing short of a big Petite Sirah bomb blast would do. I emerged from the cellar with this one, a Lodi, CA named "Spelbound." It has a waxing half-moon on the label, so not quite in phase, but what the hell. This is from the 2005 vintage, and cost me a mere $12.99.
It stood up very well to the very rich Florentine stuffing in the meat, but it lacked the gravity to match up with the full moon and thunderous overture provided by mother nature. I was hoping for something bigger… you know that blow-your-mind and stain-your-teeth Petite Sirah trademarks. Mind you, it was fine, just not what I'd call a BIG PS.
If you are new to Petite Sirah, and crave subtlety rather than the assault with a blunt object behavior of the varietal give this one a try. Just don't expect a Pinot! It isn't big, but it isn't little either.