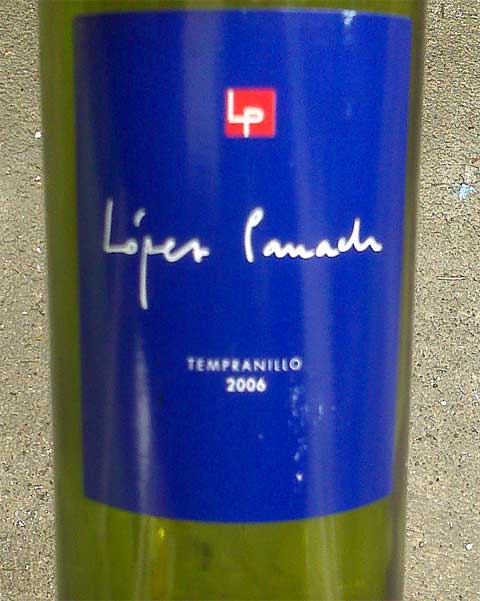 An amazing wine at an amazing price. I found this little treasure at my local wine merchant while browsing the "Spain" section. It is a Lopez Panach Tempranillo, 2006 vintage. I like Spanish wines in general and could not pass one up when priced under $10. This one cost me $8.99.
I opened it up while making a dinner one night (the cook has to have a few tastes before the meal gets served you know!) and like most old world wines it was pretty tight right out of the bottle. Mrs. Barbarian winced at the first taste and declared that she did not like it. "Give it time" I aid as I went on to my cooking tasks, which involved the application of fire to some slabs of red meat.
Sure enough, by the time I had cooked the meat and sauteed the veggies it had opened up nicely. She drank more of it than I did!
Apologies for the driveway background in the shot. Mrs. Barbarian put the bottle in the recycling before I was able to get a photo. I noted the bottle at the curb side on my way to work and shot it before it vanished.
I may return for a case of this, as the price is almost too good to be true!