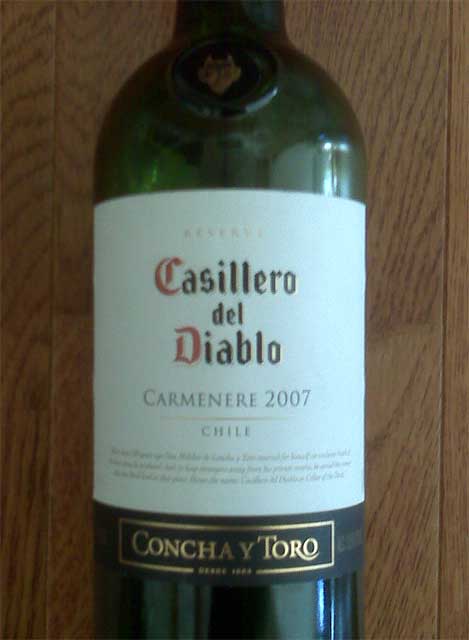 This wine actually saved us from a disaster. I had opened another bottle which Mrs. Barbarian tasted as I was cooking and pronounced it awful. I took a sip and confirmed (review coming soon!) so I reached into the wine cabinet in the dining room and pulled this bottle out. Indeed the Devil was our saviour that evening!
Casillero del Diablo Carmenère 2007 Chile Concha y Toro.
Along with saving our meal, it was a wonderful accompaniment to the chicken prepared for dinner. Relatively light for a Carmenère, it was still quite tasty. I do not recall the price paid for this bottle but it was probably about $12. Can't beat that.