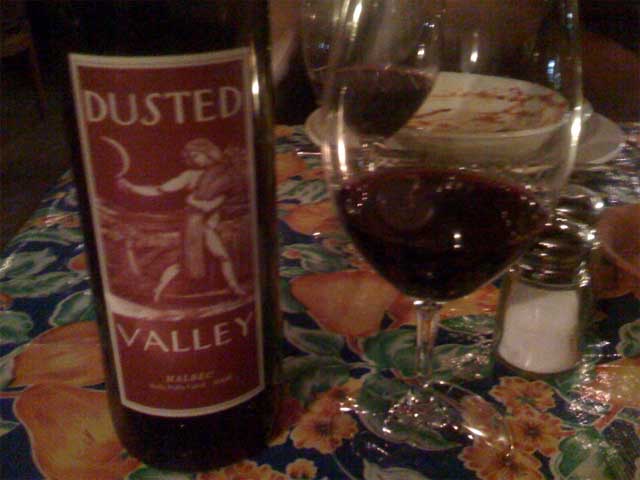 Through an unusual set of circumstances completely unrelated to anything I do here online I found myself in Walla Walla, Washington recently. This is far from my home and a place I had never been before. What an amazing place. I imagine this is what Napa was like in the 60s and 70s… an agricultural place but being transformed by the wine industry. Unlike Napa however it is literally in the middle of nowhere. This valley was the center of trade and culture in the early 1800s, being a vital stop on the Oregon Trail, but today it is near nothing in particular.
I know somebody who grew up here and asked him via an email where I should eat, and he provided for me the name of a small neighborhood bistro… the sort of place that only locals would know. The menu was appealing and the wine list, as you would imagine, excellent and stuffed with mostly local favorites.
I've had a few of the valley's rock star wines over the years, but this time I figured I'd drift off that beaten path and try something completely off the wall… I asked our waitress to suggest something in that vein and this is what she brought: Dusted Valley 2006 Malbec. I've never seen too many Malbec's that didn't come from South America for one thing. For another… this wine was wonderful. Reasonably priced, full-bodied, and quite tasty. Both me and my traveling companion really enjoyed it. It is a shame that I was merely passing through (and actually had not even planned on being here, as literally an accident brought me to Walla Walla!) I plan to come back and prowl the valley's tasting rooms at some point.