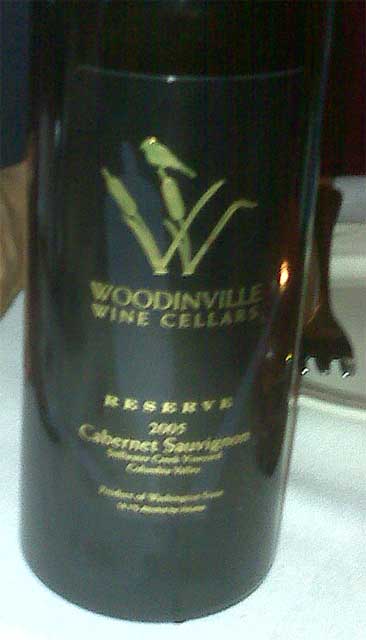 First off this is, by far, the best stuff I have reviewed to date. Seriously good stuff.
A few weeks ago Mrs. Barbarian & I celebrated our wedding anniversary. Unlike my birthday, which is a budget affair, we have to go upscale for this one. I made a reservation at our favorite bistro and spoke to the owner, letting him know this was a special occasion. I requested a great wine at a reasonable price, and this is what he had waiting for us, at our nice table by a window.
Woodinville Wine Cellars 2005 Reserve Cabernet Sauvignon, Stillwatercreek Vineyard, Columbia Valley.
Amazing. Wonderful wine. If life ever takes me to Woodinville, Washington I'm going to have to stop by and say "thank you!"