After I fell in love with a cheap Chilean Malbec by the name of "Secreto" I kept my eye out for other wines from the same maker. By random chance while in a grocery store in a town I rarely visit I spotted a display carrying the name of the "parent" of the Secreto brand, Viu Manent. Without hesitation I grabbed two bottles of the Malbec. They went into my car's trunk for the ride home and spent a month or so lounging in the cellar prior to trying one out.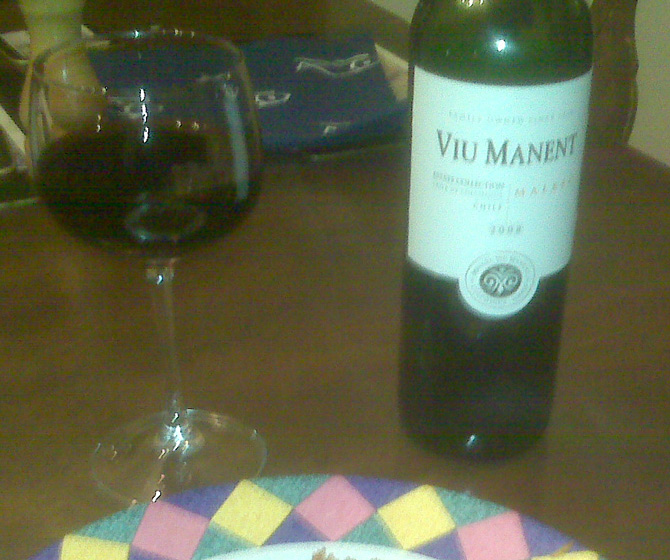 Perhaps this is a dinner table conversation best left to Carl Jung and Robert Pirsig, but…
Is it because the Secreto is so inexpensive, yet pretty good, that I liked it more than this Viu Manent, which was also pretty good, but twice the price of the Secreto?
Then again, this was not a side-by-side comparison. These two tastings happened months apart. Maybe it was the foods paired? Perhaps it was high expectations? Maybe the 2008 vintage doesn't stand up to 2007? Who knows. While this wine is certainly enjoyable, and a good value at around $18 a bottle, it's little brother was a delight for under $10.
I think I have one bottle of each still stashed away downstairs so perhaps a head-to-head rematch is in order? Stay tuned.
Viu Manent
Estate collection
2008 Malbec
Colchagua Valley
Chile