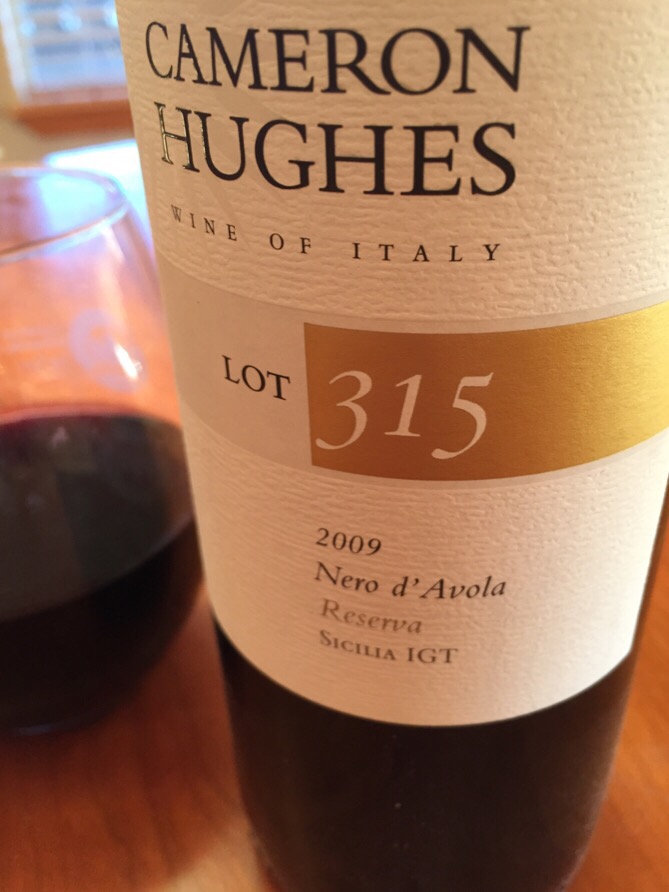 No mafia or Godfather jokes will appear in this post. I promise.
A cellar treasure that has been resting in my basement for quite a while, I pulled this one randomly two nights ago. Upon opening it was still tannic and to be honest a bit tart. I only had a glass, put a stopper in the neck and let it sit overnight. Over that time it mellowed and came into its own. Wow. Super smooth and elegant. Silky subtle nose. Tamed, but still present tannins. A long, long finish.
I'm certain I have consumed at least one other bottle from this Lot, but can not recall ever knowingly drinking this varietal. I'll have to make note of it and seek out some more, let it lie for a few years, and then enjoy. If you have a bottle or two of this Lot 315 feel free to open it now, but decant or do like I do and drink it over some time to see how it evolves.
It's an offer you can not refuse.