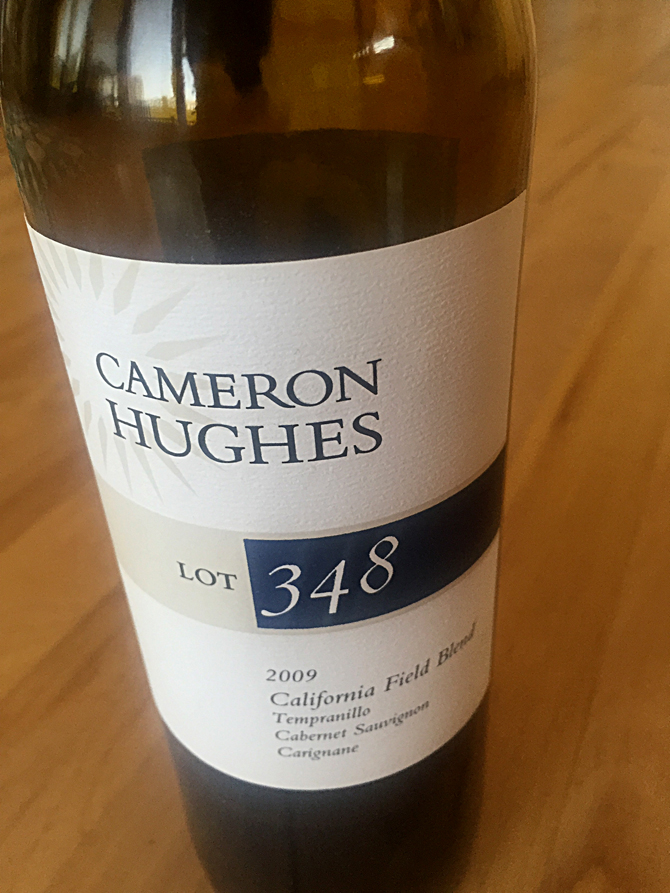 I recall hearing Tom Leykis once state that it is a crime to open a Tempranillo before it is ten years old. I'm only four years short of that and it is only 32% Tempranillo, so perhaps this was just a minor misdemeanor?
If you haven't figured this out before I'm a big fan of Cameron Hughes's wines. I'm in their red wine club and receive a case, with three samples of four red wines, every few months. My usual modus operandi is to unpack the case into my cellar, let it rest a few weeks, then put it into the rotation at the dinner table. If I REALLY like one of them, I'll buy more. I never drink them all, but often leave one bottle of each sampler case in the cellar for a few years. Nine times out of ten the extra cellar time really improves the wine. When that happens I will take notes and write them up here as a "cellar treasure." That is certainly the case here, as this $13 wine has matured well, and likely would trade at well over $35 (and only that low due to the fact that it is a blend. If it were a single varietal I bet a wine of this quality would sell for over $50 a bottle.) Sadly, it is long ago sold out, so good luck finding it to buy. SorryNotSorry.
As a blend, this one is an odd duck. The label says "Tempranillo, Cabernet Sauvignon, Carignane" (WTF is that? Well, it is jug wine!) In reality, it is really a bit more complex, with CH themselves claiming "Tempranillo 32%, Petite Sirah 25%, Syrah 24%, Cabernet Sauvignon 11%, Graciano 5%, Carignan 3%"
That explains a lot, because to me this comes across like a mellowed Petite Sirah, with the tannic edge of a Tempranillo and the slight acidity of a Syrah. While I'm a self-confessed barbarian, I'm not a bum, so I wouldn't know Carignane if it jumped out of a cardboard box at me. Or gallon jug for that matter. I'll have to check to see if any more of these bottles are in my cellar because I imagine another few years of quiet rest in cool darkness would reveal a truly stellar wine. Thirteen bucks plus time equals awesomesauce. Consider that for a bit.
I've enjoyed this with a perfectly cooked black pepper coated super-thick prime strip steak, accompanied by grill-roasted red peppers, and baked kale chips. It was heavenly! I also had a glass the next day with some chile-hinted dark chocolate. It was even better.