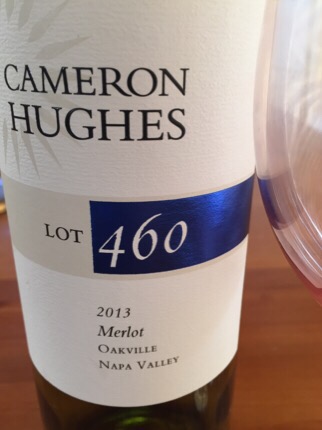 Merlot may have suffered a bit sales ways from a single throw-away punchline in Sideways, but as a varietal it remains one of the Crown Jewels of Bordeaux, and it's North American outpost of Napa Valley. For a bargain-hunting gourmand such as your humble barbarian we can all thank Rex Pickett for his jab at Merlot.
The double-word score here is a score from Cameron Hughes, an American negociant who sources his wines mostly from California with a specialty in Napa. I love Cameron Hughes because he sells big buck wines at a big discount, so this Merlot, which would likely trade around $40 or more per bottle became mine for $13. Yep, thirteen bucks.
This one has been in my cellar for a few years and I pulled it out a few nights ago. I've enjoyed it over three nights of the past four, with things as varied as lamb, steak, and some salami & cheese. By the fourth night it was just starting to lose the potency and flavor it presented on opening. So clearly some serious aging potential on the remaining bottle in my cellar.