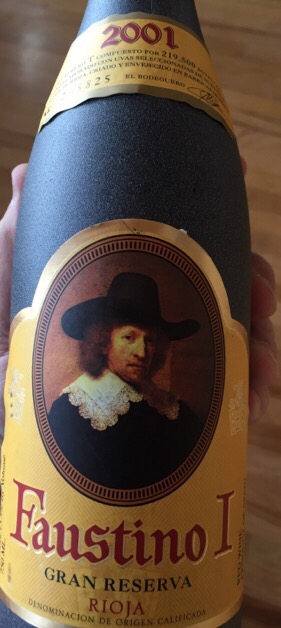 In 2009 I discovered this classic Rioja via a segment on the radio show/podcast "Tasting with Tom" when he had a guest from bestwinesonline.com, now known as the Wine Exchange. I bought two bottles based on the review and the fact that it was a vintage Rioja at around twenty bucks.
Acting on the belief that no Rioja should be opened before its tenth birthday I sat on those two bottles until around 2012, when I opened the first one. Wow. The best word I can use is "BIG" because this is a big wine. Not Napa Cab big, but uniquely big in that special Spanish way. Based on that taste, and the fact that the wine was still available(!) I have since purchased about eight more bottles. Winex sent me an email this week that they still have some, so I grabbed a few more.
Yes. It is old school. Classic Spanish wine. A steal at (still!) around $22 fifteen years after it was made.
Get some, before it is gone.