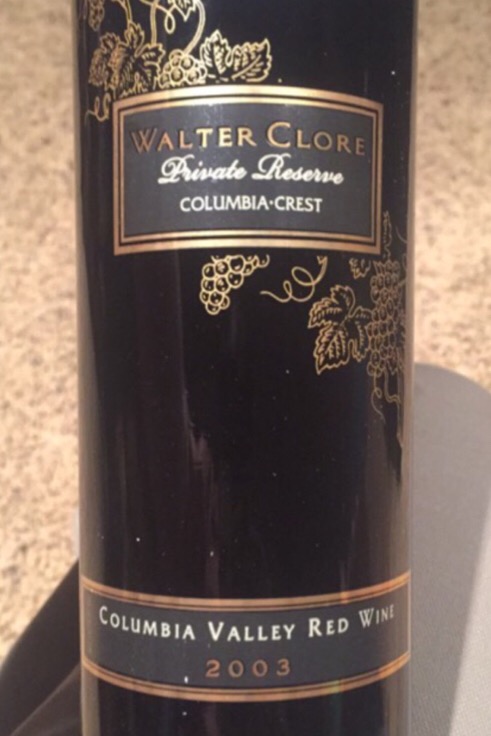 This bottle has been laying about my family's cellars for well over a decade. First in my father's basement, and eventually mine, as my folks sold the family home earlier this year and the goods were distributed among the kids as they downsized. My sisters laid claim to the furniture, I grabbed the wine. As I unpacked the wine into my cellar, I noted some amazing bottles ranging in vintage from the 1960s through the 2000s, as well as some more "pedestrian" wares. I may choose to highlight the amazing under some new category here soon, but meanwhile here is one from the middle ground. It is a red blend from Columbia Crest, which is one of the older Washington state wineries. A Bordeaux style blend, it was aged in French oak for two years before bottling, which means my father had it for at least ten years in his cellar before it came to me. I've poked around online and this wine seems to sell around thirty dollars when new, so perhaps my father paid mid-twenties back in the day? So not a big budget wine really. So how did it fare in 2016? REALLY well actually.
I'm no sommelier but I imagine if I kidnapped one, tied them up in my basement, blindfolded them and let them taste this wine they'd say it was from France. That typical "barnyard" nose that you find with a Bordeaux beauty, along with the complex flavors. I drink a lot of Washington wines. A lot. I'm in a bunch of wine clubs from Washington wineries and they keep me supplied with a stead stream of stuff from Walla Walla and the Columbia Valley. This wine is nothing like them… at all.
Those clever Washingtonians.