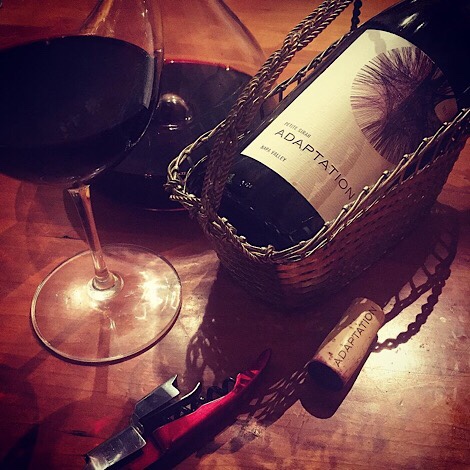 I bought this wine years ago from The Accidental Wine Company. Can't recall what I paid, but I doubt it was very much. It's been laying around my cellar for at least six years.
I opened it tonight. Wow!
I'm kicking myself for not buying a case when I could have. As you likely know by now, I REALLY like Petite Sirah. This one is one of the better ones I've had in quite a long time. Punching well above its weight class. It has a density that feels like licking Jupiter. (Aren't you glad I didn't say Uranus?) Deep, dark, and weighty, it will stain your teeth just holding the bottle in your hands.
The finish is akin to a Rutherford Cab… the tingly dust sensation.
Delicious and delightful.